Nasz hotel jest miejscem pprzyjaznym dla dzieci. Posiadmy dużą salę zabaw, biblioteczkę pełną bajek i opowiadań dla najmłodszych, a także gry planszowe. W hotelowym ogrodzie znajdziecie Państwo, plac zabaw z trampoliną, huśtawkami, piaskownicą (w sezonie letnim) oraz boisko do siatkówki, piłki plażowej czy badmintona, a także bramki do piłki nożnej (sprzęt bezpłatnie wypożyczany w recepcji). Zachęcamy twakże to rodzinnych wypraw na rowerach, które wyposażone są w foteliki dla dzieci (w recepcji do wypożyczenia także kaski, oraz rowerki dla dzieci). Na specjalne życzenie pociechy mogą skorzytać z piłkarzyków czy stołu do ping-ponga, a także konsoli PlayStation (tylko na wcześniejsze zamówienie i jeśli dostępność sal na to pozwoli). W trakcie świąt i specjalnych okazji, dla naj zapewniamy animatorów i inne atrakcje, które umilą dzieiom pobyt.
Sala zabaw dla dzieci
Jest to specjalnie wydzielony, oszklony pokój w którym Państwa pociechy, w różnym wieku znajdą wszystko by dobrze się bawić. Klocki, malowanki, lalki, misie, a także domek, zabawkową kuchnię i wiele innych zabawek, dzięki którym przenioasą się w świat dzieciennej beztroski. Sala jest dobrze widoczna z hotelowego holu, na którym możecie Państwo wypić kawę, jednocześnie mając na oku swoje dzieci.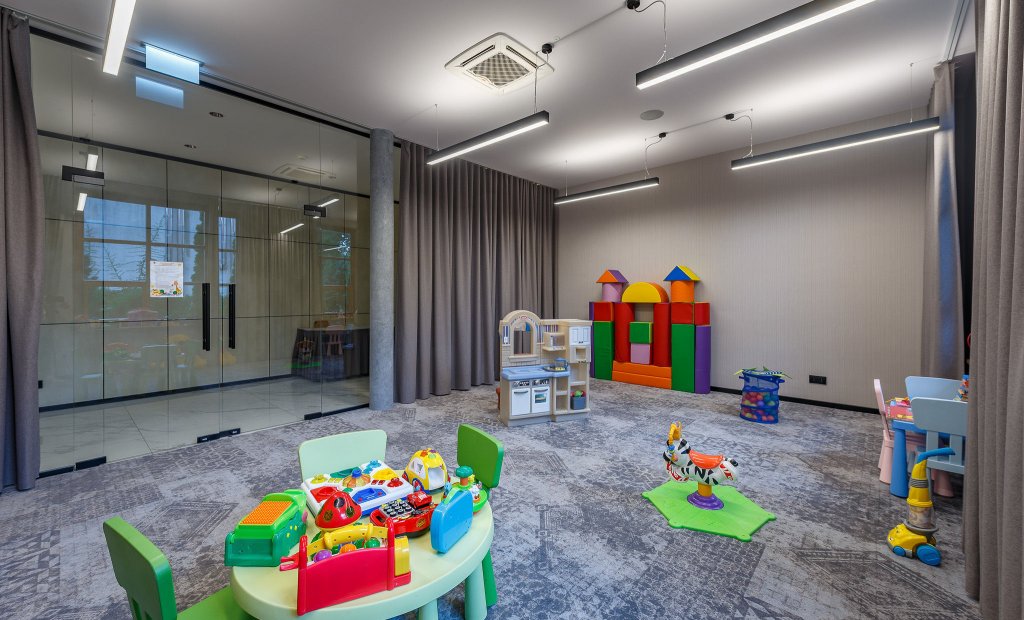 W naszej hotelowej Restauracji Gęś i Wino, znajdziecie Państwo specjalne Menu dla dzieci, a także coś co umili i ułatwi posiełk z pociechami czyli
Plastikowe naczynia i sztućce
Krzesełka do karmienia
Malowanki i rebusy do rozwiązania
---
Z myślą o najmłodszych gościach
Jesteśmy także przygotowani by pobyt rodziców z niemowalakmi był jak najbardziej komfortowy. Nasz hotel wyposażony jest w takie rzeczy jak:
Łóżeczko z kompletem pościeli, kocykiem, dodatkową poduszką
Wanieka do kąpieli / mata antypoślizgowa pod prysznic
Nocnik, nakładka na sedes, podest łazienkowy
Nawilżacz powietrza
Podgrzewacz do butelek
Niania elektroniczna
Czajnik elektryczny
Zabezpieczenia kontaktów, drzwi,
Plastikowa miska do prania
Termometr bezdotykowy, apteczka
W holu głównym znajduje się toaleta z przewijakiem dla niemowlaków.